Thoughts in Ink
About me
Yelena Crane is a Ukrainian/Soviet born and USA-based writer. She incorporates influences from both her motherland and adopted home soil into her work.
With an advanced degree in the sciences, she has followed her passions from mad-scientist to science fiction* writer.
Yelena's fiction can be found in DSF, Nature Futures, Third Flatiron, and elsewhere.
She is an assistant editor at Flash Fiction Online.
*literary and more general speculative fiction too
Follow her twitter @Aelintari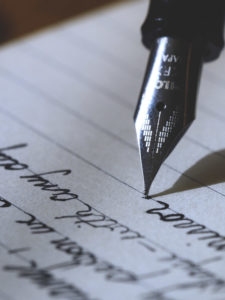 A good story
Speculative or classic fiction, writing has become too inundated with labels and sub-genres. I aim to write stories that resonate and give you pause.
Editing Services
The challenge is not in coming up with ideas worth writing, but in the execution of those ideas.
I offer line-by-line critiques, with commentary on plot and story structure, for short stories. Use the contact page to get in touch if you're interested.
Русско-английский перевод
Если вы заинтересованы в переводе вашего русского спекулятивного рассказы , я была бы рада работать с вами. Среди моих любимых авторов я бы выделила братьев Стругацких, которые несомненно оказали большое влияние на меня.